Why Do We Invest In Multifamily?
Multifamily investing affords investors many advantages compared to both the stock market as well as other types of commercial real estate. Investors can find attractive risk-adjusted returns and relatively low volatility. Reasons to invest include both financial and economic factors. Some financial benefits include:
Cashflow – This is the reliable monthly income that is generated month after month
Appreciation – We take advantage of appreciation not only from an improving market but more so from property renovations that can increase rents and the building value
Amortization – This is the process that allows us to pay down the mortgage on a property with the rental income
Financing – This allows us to use leverage to amplify returns as well as lock in some of the best interest rates among all other types of real estate.
Tax Benefits – Investment real estate is among the most tax-friendly asset classes. Investors can pay little to no tax and even use passive losses to write off other income.
Multifamily also benefits from our economic landscape. These factors include:
Renter Nation – With millions of baby boomers retiring and millennials opting to rent by choice, there is an increasing demand for apartment housing.
Little New Construction – While demand for apartments often outpaces supply in many parts of the country, this is especially true for class B and C apartments where the market rent often cannot justify the cost of construction.
If you think this type of investing may align with your investment goals, please click the button below to fill out an investor questionnaire and join our investor deal room.
We'll connect and see if investing with Odyssey might be a good fit based on your goals.
Apartments generate consistent and reliable monthly cash flow
Multifamily benefits from both market appreciation and forced appreciation through renovations
Tenants pay down down debt which builds equity in the property month after month
Financing takes advantage of the preferential mortgage market for multifamily and makes use of leverage to amplify returns
Real estate is among the most tax advantaged asset classes
Apartments offer an attractive risk adjust return with relatively low volatility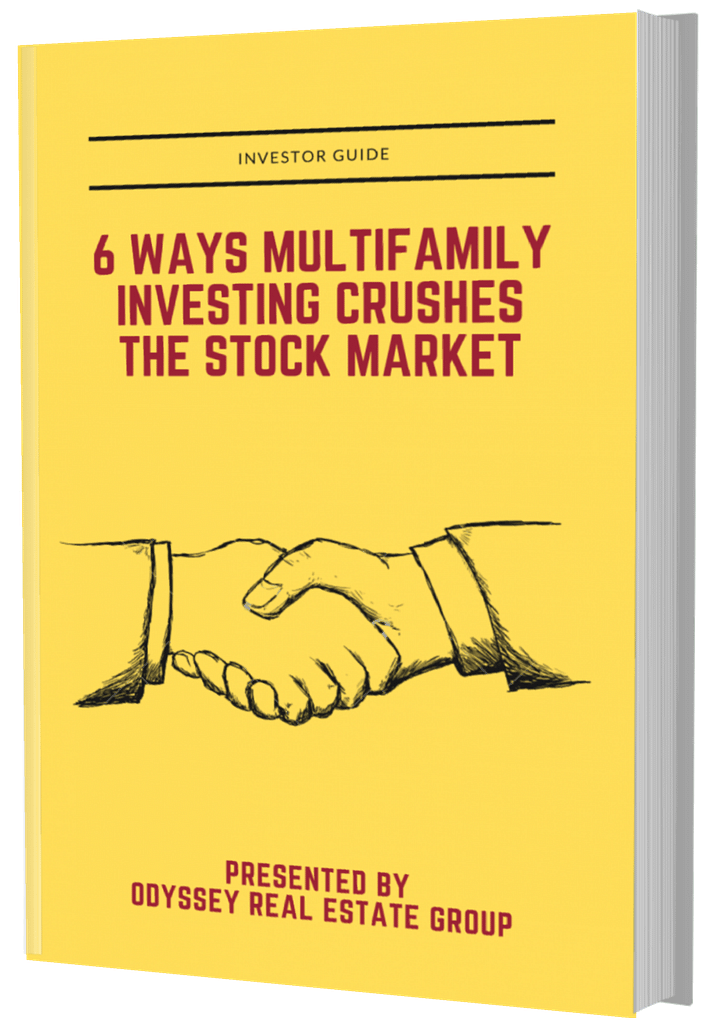 "6 Ways Multifamily Investing Crushes The Stock Market"
Find out what the smart money investors know about multifamily investing that the average investors do not!